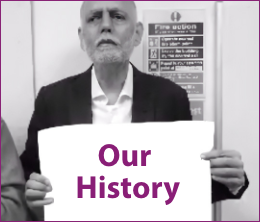 History of Shaping Our Lives
Shaping Our Lives is a non-profit making user-led organisation specialising in the inclusive involvement of Disabled people and people from other marginalised communities.
Shaping Our Lives enables individuals to have a stronger voice. Our work has demonstrated that by removing barriers and promoting inclusion, the value of lived experience can be equal to other professional competencies.
Shaping Our Lives started as a user-led project in 1996 and was registered as a non-profit making company in 2002. In 2021 we registered as a Community Interest Company to emphasise the social impact of our work. Read our Constitution (Word document) or download the Constitution as a PDF.