Staff
Shaping Our Lives also uses a range of experts from diverse communities to support the delivery of projects, providing flexibility and efficiency.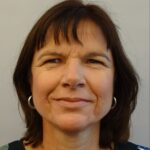 Becki Meakin
Involvement Manager
Leads on project work, with expertise in inclusive involvement and co-production practice.

Currently vacant
Business Manager
Oversees the governance, business development and strategic planning.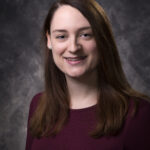 Helen Buckley
Communications Officer
Manages all communications including the website and social media.
---
National User Group Members
Ann Nutt
Co-Chair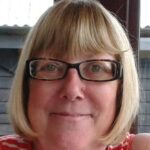 In my late twenties when my children were very young I developed a serious long-term illness that was debilitating and I was no longer able to work. This was a life changing event and introduced me to the voluntary sector and social care. I have over the years held many roles in my local community.
I am currently on the Executive Committee for Essex Scouts, Trustee of Rainbow Services, Chair of the Patient Panel, Trustee of Essex Coalition of Disabled People and I was awarded NHS East of England Leadership Recognition Awards – Patient Champion. I have also been Service User Co-ordinator (with Helen Casey of Durham University) for PowerUs, an international organisation which Shaping Our Lives has worked with for a number of years.
Peter Beresford
Co-Chair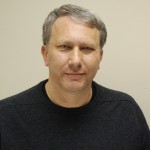 I am Co-Chair of Shaping Our Lives and a long term user of mental health services. I have been involved with Shaping Our Lives from the beginning, carrying out research and writing about supporting disabled people and service users to have more say and control over their lives and the services they need.
I am Visiting Professor at the University of East Anglia and Emeritus Professor at Brunel University London and Essex University.
Graham Price
Vice Chair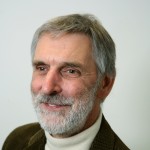 I'm an energetic octogenarian totally blind person living independently alone. A cared for child from infancy, registered blind in 1986, I cared for my late wife (2017) who was living with advanced Parkinsons and dementia.
As a service user/carer I have a wealth of experience of the barriers faced by people who need to access services and work tirelessly to achieve positive change. I'm a founding member of Sandwell Visually Impaired (SVI, inaugural chair 2004 to 2010), a member of the Adult Group of the English Committee of British Association of Social Workers (BASW), a contributor member of Birmingham University (social work students) and an Expert by Experience (EBE) member of Birmingham City University, engaging with health and social care students.
Gina Barrett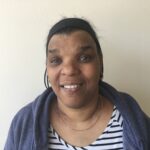 I know a lot about people with learning difficulties; the way we think, the way we don't like stuff, and if we're not happy I'll say something to change the people without learning difficulties' views, and how they work with us. I've been going to People First Lambeth a very long time and I love working on Breaking out of the Bubble because the people with learning difficulties, us, we wasn't mixing in and we wanted to be part of the society.
Now we are, I am doing that now and helping other people to do it as well. I've found some good ways to sort out problems. I've done research and I've made films. I'm very bothered about what happens to disabled people and how they are treated, all disabled people. You can't leave out the others. You have to do all disabled people because we're all in one.
(Vic Forrest – support to Jen and Gina).
Jeremy Browne
I retired from full-time practice as a solicitor in September 2019. I have since become a member of the National user group of Shaping Our Lives and help with a couple of working groups.
I am totally blind and strongly believe that that participation of service users, both in the design and day to day operation of those services, is an essential element in making sure that work properly for those users. This is especially the case for services which aim at increasing the capacity of disabled people for independent living.
Colin Cameron

I have been active in the Disabled People's Movement since the early 1990s in organisations including the Northern Disability Arts Forum, Inclusion Scotland, Lothian CIL and Disability Arts Online. I completed my PhD on Disability Identity at Queen Margaret University, Edinburgh, in 2010.
I now lecture in sociology and philosophy on Guidance and Counselling and Health and Social Care degrees, and supervise postgraduate social work and PhD students in Disability Studies at Northumbria University. I edited 'Disability Studies: A Student's Guide', published by Sage in 2014, and was co-editor of 'The Routledge Handbook of Service User Involvement in Human Services Research and Education', published in 2020.
Eleni Chambers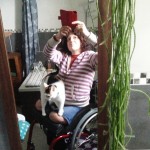 I have been active in mental health and disability activism since the 1980's. I am, amongst other things, a bilateral above knee amputee and wheelchair user. I am passionate about user led organisations and user led research, and a Trustee of NSUN (National Survivor User Network).
I have worked for a range of organisations in service provision, research, education and commissioning. I am also a member of the NIHR (National Institute for Health Research) School for Social Care Research User Carer Practitioner Reference Group and SCIE's (Social Care Institute for Excellence) Co-production steering group and network. I am currently carrying out a PhD in patient and carer involvement in palliative care research.
Mark Lynes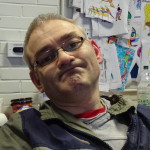 I have been a member of various Birmingham Service User Structures over the last 25 years. I am Expert by Experience (EBE) at Birmingham City University (BCU) since 2003 on a self-employed basis taking part in teaching in the Social Work programme, Quality Assurance and interviewing etc. I am also Acting Chair for the wider Expert By Experience group covering all health care related courses.
Over the last 5 years I have also became involved with several West Midlands universities similar to BCU. I am also involved with British Association of Social Workers particularly in regard to Students and Professional Development work streams. I am also a Volunteer at Birmingham Healthwatch.
The reason I have joined Shaping Our Lives is to return to areas of work I did as West Midlands Regional Disability Network Officer, to support Disabled People's Groups and to make the movement stronger if not renewed. During my 4 years with Shaping Our Lives I have been impressed with our work on somewhat hidden disability issues, such as Disabled people who are Travellers, or Foster Carers, for example.
Joanna Matthews

I am a disabled woman, born in the early 1960s. I have worked in the voluntary sector most of my working life (so over 30 years). I have worked for a national disability charity that was not user led and for smaller user led Disabled people's organisations.
I have also worked in other social welfare charities, so I understand some of the challenges of so called minority or marginalised communities. I am a trustee of the Disabled People's Organisation (DPO) Unlimited Oxfordshire and sit on Oxfordshire County Council's Co-production Board. In both these roles I aim to make a difference to the lives of disabled people in direct, simple ways.
I have carried out research with Shaping Our Lives on different issues experienced by service users and co-authored several reports for Shaping Our Lives (including a chapter in one of Colin Cameron's academic textbooks). In another part of my life I am a theatre maker and practitioner. In July 2020 I completed an MA at Goldsmiths College London, Writing for Performance and Dramaturgy.
Raj Mehta

Since retiring from BP several years ago, where I held various senior leadership posts in the areas of procurement and IT, I have been pursuing my passion in disability, health and social care matters. Indeed, being blind myself, I bring a unique and diverse perspective to the many roles I currently hold within the health, social care and voluntary sectors, serving as an advisor, non-executive director and trustee on the board of several local and national charities.
Most of my life I have been blind and as such I have a personal understanding of lived experience and the impact of such a sensory loss. I believe in the importance of early, strong practical and emotional support necessary in helping every disabled individual realise their potential, living full and independent lives as valued members of society. I became a National User Group member several years ago.
Michele Moore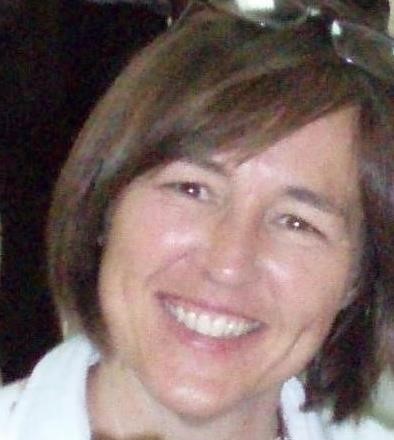 My background is in working alongside statutory and voluntary agencies and services to build inclusion in local, national and international settings. The best way for services to improve is by listening carefully to what service users say and my work is about making this happen.
I am keen on motivating people to maximise the difference they can make to support others, and on mentoring, and encouraging publication to broadcast good practice. I am Editor of the international journal Disability & Society which publishes a wide range of perspectives including the voices of disabled people, and a Professor of Inclusive Education. I am determined to be a survivor and never afraid of questioning things happening.
Jennifer Taylor
I am a black woman with learning difficulties, and I work for People First Lambeth, in South London. I love going to meetings and speaking up for people with learning difficulties who can't speak up for themselves. I like looking after people with learning difficulties as well. I am a member of the Partners' Council at the Social Care Institute for Excellence (SCIE). Sometimes I enjoy socialising, and I like to chat to people about what's going on in their lives, what they are going through.
Michael Turner

I have a long history with Shaping Our Lives. I was the worker on its first project on user defined outcomes which started in 1996, and went on to work on several other projects. I helped Shaping Our Lives develop from being a project to being an organisation/network and was a member of the National User Group and Management Committee until 2008, returning to the committee in 2011.
I have also worked with a range of other user and disability organisations, along with universities, government departments, local authorities and charities, including 8 years working on co-production at the Social Care Institute for Excellence.
I now combine work as Policy and Strategy Manager with Merton Centre for Independent Living in South London with work with other organisations including Oxfordshire County Council and the Royal College of Occupational Therapists. This has given me extensive experience of user involvement and management in a small organisation.