Meet Raj, one of our national user group members
12 September 2023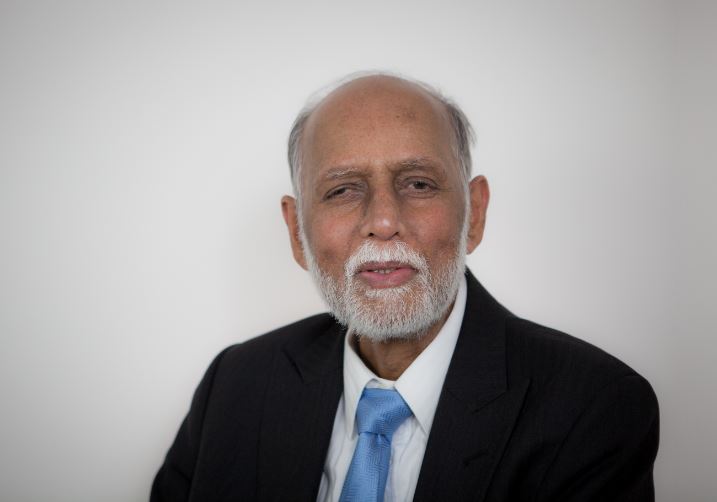 Shaping Our Lives has been a user-led organisation for over 20 years. That means we are led by Disabled people who make up our National User Group. One of our User Group members is Raj Mehta- trusted advisor, experience procumbent and IT Business leader. In this interview Raj talks about his experience as a blind person, a service user, and prolific volunteer.
Tell us a bit about your career and how your sight loss affected you
"For most of my life, I have been blind as a result of suffering from a retinal condition. More recently I was diagnosed with several chronic conditions including Myasthenia Gravis and CIDP.
Since retiring from BP several years ago, where I held various senior leadership posts in the areas of procurement and IT, I have been pursuing my passion in improving health, social care and in raising disability matters. Indeed, being blind myself, I bring a unique and diverse perspective to the many roles I currently hold within the health and voluntary sectors, serving as an advisor, non-executive director and trustee.
As I have been blind for most of my life, I have a personal understanding of lived experience and the impact of sensory loss. Based on this I believe that early, strong practical and emotional support is necessary in helping every blind and partially-sighted individual realise their potential, living full and independent lives as valued members of society."
Raj has held many leadership roles in procurement and the IT function and has been responsible for negotiating numerous high value strategic deals. He has also managed many transformation programmes and a variety of service organisations, dealing with hundreds of suppliers.
"In the early days I was told there was nothing much for blind people. If you were really clever you might be a really advanced basket weaver. People and institutions are very protective and to break that down you have to have an inner belief, determination and drive to succeed."
That determination has its roots in Raj's experience of overcoming the loss of his sight and building a career. But Raj did not let this hold him back and after a period of rehabilitation he went on to complete further and higher education. Raj now holds BA and MA degrees, and has been a member of the British Computer Society and the Chartered Institute of Purchasing & Supply. He is acknowledged as an expert in commercial negotiations and contracts.
But to reach that level he has constantly had to overcome assumptions that having no sight would hold him back.
Not seeing again was hard to accept, but this was something that Raj overcame with courage.
"Wherever you go, people have assumptions and those assumptions have to be dispelled somehow and I have always felt you have to dispel them through results. Then you gain respect and that has been my focus through the years."
During this time, Raj has been an early adopter of many technologies that help people without sight – from the braille machine he used at college – which is still installed in his office – via optical readers to the latest text-to-voice (screen reading software) technologies.
Why did you become involved with Shaping Our Lives?
"The opportunity to pursue my passion in promoting the same values as stated by the Shaping Our Lives mission, and making an impact by supporting the organisation, is highly motivating."
Raj added: "Shaping our Lives has inspiring ambitions and I'm delighted to be making a significant contribution, building on our commitment to focus on Inclusive Involvement Matters for seldom heard individuals. I'm enjoying being part of the collaborative National User Group, and will continue to work with the extraordinary team at Shaping Our Lives to achieve even greater success."
Aside from his involvement with Shaping Our Lives and numerous other organisations, Raj's other achievements include participating actively in sports – he has run the London marathon to raise money for various charities. Determined not to abandon his passion for cricket, he has joined teams for visually impaired people and played at top grounds such as Lords and the Oval in a special form of the game with a larger than normal ball that rattles as it moves through the air. Skiing, mountain climbing, canoeing, sailing – all have been achieved with the right mix of preparation and support and humour.
To find out more about the people who are part of Shaping Our Lives, visit the Our People page