Experiences of sharing our stories
There are many benefits to sharing your lived experience. It can help make services better, make a difference, you could meet new people, gain new skills, and get paid for your time too. Read some stories below of people who have shared their lived experience.
Raj Mehta, one of our National user Group members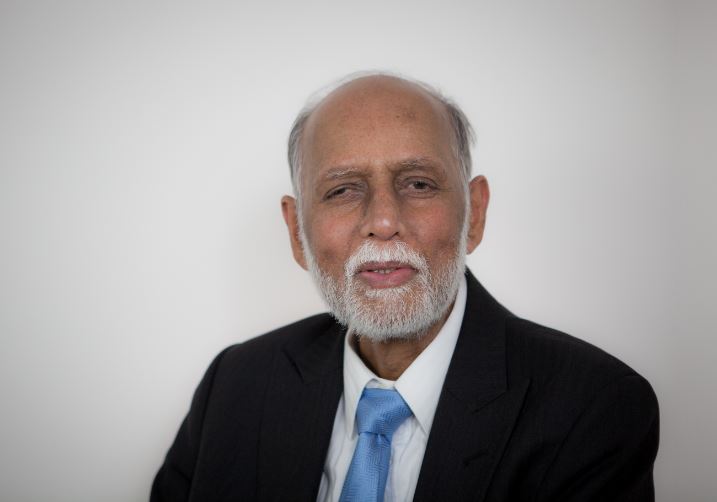 "For most of my life, I have been blind as a result of suffering from a retinal condition. More recently I was diagnosed with several chronic conditions including Myasthenia Gravis and CIDP. Since retiring from BP several years ago, where I held various senior leadership posts in the areas of procurement and IT, I have been pursuing my passion in improving health, social care and in raising disability matters. Indeed, being blind myself, I bring a unique and diverse perspective to the many roles I currently hold within the health and voluntary sectors, serving as an advisor, non-executive director and trustee."
"Feeling valued and useful is very uplifting and helps with our mental well-being. So many of us lost our jobs due to our health condition … many of us are isolated. Involvement activities, particularly when we get feedback on the difference we have made, are uplifting and important."

(Survey respondent)
Researcher
We worked with this person on a research project which was led by Disabled people.
I've struggled a great deal throughout my whole life with accepting myself as Disabled. When I was growing up, I was the only one in my school who was statemented in primary school, and I think also at secondary school – I was definitely the only one in my class receiving one-to-one help and support; being autistic wasn't really spoken about as anything other than a tragedy or a burden, and I'd frequently hear negative comments about autism during classroom discussions.
Until I met my partner in my mid-twenties, I was still very wary of strongly identifying as Disabled. This was something I'd been actively working on for a while before joining this team but I think, apart from my partner's influence, this has been the biggest factor in being able to accept this as a component of my identity.
I've also learned that being in an explicitly inclusive environment dramatically improves my ability to work well.
I'm proud of myself for even applying in the first place. If this opportunity had come up about six months before I wouldn't have tried – I'd have not seen it as something I could do and I'd have felt embarrassed about even considering it. I'm proud of a lot of the work I've done on the project generally – this is the most engaged I think I've ever been on something I was being paid for! But applying was a huge step for me.
Shaping Our Lives participant
We worked with this person on a Shaping Our Lives project
Shaping Our Lives makes you aware that you can have a voice and that you are not isolated, and that your voice can be heard and you can do good out there.
It can positively impact your confidence and self-esteem. If you just look at mental health activism specifically, it changes your feelings about yourself in a positive way – nobody likes to feel disempowered, so anything that can alleviate that is going to be a positive. It is across the board, the way it changes your outlook on things – it impacts all aspects of your life.
Being involved with other people does make you realise that others have their own challenges, and it can make you step outside of the chaos that can be in your own head/on the inside.
If you make people aware of the power of people acting collectively, if you look at service user involvement in mental health services particularly, you can realise the changes that have been made and the improvements that have resulted from that, it is easy to see positives that come out of it.
You need to latch on to the victories and be aware of them, and stay strong – it is easy to give up and fall into the trap of thinking that one person cannot change anything.
The world is full of negativity so it is important to surround yourself with people that can help through activities or organisations such as Shaping Our Lives.
Researcher
We worked with this person on a research project which was led by Disabled people
Being part of a team of Disabled researchers allowed me to further learn and benefit from being part of the Disabled community by sharing and learning from the experiences of other Disabled researchers. They helped me feel like my experiences are not isolated.
"For me it was a start to getting back out into the world and a step on the journey to being well again."

(Quote from Improving Understanding of Service User Involvement and Identity)
Researcher
We worked with this person on a research project which was led by Disabled people
It has been a privilege to watch the development of the team and individuals shine at different moments when their expertise was called upon.
On a personal level I have learnt so much about my disability and working as a Disabled person within a group of Disabled researchers on what can truly be achieved whilst managing various health conditions and the tricky subject of internalised ableism.
I am capable of more than I think, and I can push my limits beyond what I thought was possible.
I'm really proud to have played a part in a very diverse team of Disabled and non-disabled people from a variety of backgrounds all working together to achieve this much-needed research.
The personal and professional development of members of the team particularly those who were low in confidence at the start of the project their progression has been fantastic and a privilege to watch.
On a personal level I enjoyed interviewing both service users and social workers it was fascinating to get their experiences in their own words in a system which currently is under immense pressure at a time of increasing need. It helped me to reflect on my own journey as a disabled person and recognise the achievements I've made in difficult circumstances which I often overlook.
Want to get involved?
Find out more about how you can get involved and share your lived experience.