No longer ashamed
16 April 2023
inclusion
lived experience
mental health
This is a guest blog written for Shaping Our Lives by Lynda Hills, a PDH student at the University of Auckland, New Zealand. Trigger warning: This post contains mention of attempted suicide.
"In 2009, after years of struggle, I overdosed and jumped off a bridge. Fortunately, I didn't die, but I was left crippled and with ongoing health issues from that jump. Since then, most of my time has been trying to learn to live in my new body and deal with continual health issues and hospitalisations. I have two surgeries planned in the next six months which will take my total number of operations to forty.
In New Zealand, where I live, we have a socialised health system which means that hospital and public health care is free. Despite this, following that jump I found it difficult, often impossible, to access many of the services I was entitled to, or to advocate for myself. I felt ashamed of how I had become disabled and felt that because my 'crazy' had caused my 'cripple' I didn't deserve the rights that 'real' cripples deserved.
But that all changed in 2019, when I found Disability and Mad studies. I'd decided to enrol in university to help distract me from the grief of losing twins but didn't think I'd be well enough to complete the course. I'd even asked my lecturer if she was okay with me enrolling knowing that I would likely have to withdraw for health reasons in the first few weeks. She assured me that I was more than welcome, and I limped along to my first class.
That class changed my life. It was the first time I'd heard the idea that I wasn't the problem. That the 'problem' was in society, not me. I learned about the Disability rights and Mad movements and read stories of people just like me, who had fought to get access to the very services I felt too ashamed to use. More than anything, I learned that I had nothing to be ashamed of. I was a person worthy of the same rights and dignity as any non-crazy, non-cripple. I learned I could call myself a 'crazy cripple' if I wanted to and could use that term to talk back to all the people who had labelled me and tried to shame with those words. I wasn't alone in my struggles. I wasn't alone at all. I was part of a world-wide community. I began using my mobility parking permit for the first time which meant I could get out of the house much easier, go for coffee, and simply feel part of society. I learned that instead of being a sign of a bad attitude, filing a complaint when services weren't accessible, could be an act of activism and I began advocating for myself when I was refused access to equal health care.
In 2021, I believe that ability to advocate for myself potentially saved my son's life when I was eight weeks pregnant with him and was referred to hospital with a urinary tract infection. I had injured my bladder in my jump which means that I am prone to infections and sepsis, and I had learned the hard way after losing the twins that urinary tract infections could trigger preterm labour. However, when I arrived at hospital, I was declined treatment by the urology department because I was pregnant, and I was declined treatment by gynaecology because I was considered 'complex urology' and no other department was willing to admit me. Sitting outside the waiting room very aware that my baby's life was on the line, I wrote a complaint using the knowledge I had learned in Disability and Mad studies. Literally, within minutes of writing the complaint I gained admission to hospital and was given IV antibiotics.
Today I have two beautiful sons, Seneca and Ezekiel, and thanks to Mad and Disability studies, they have a mum who is no longer ashamed to stand up for her rights."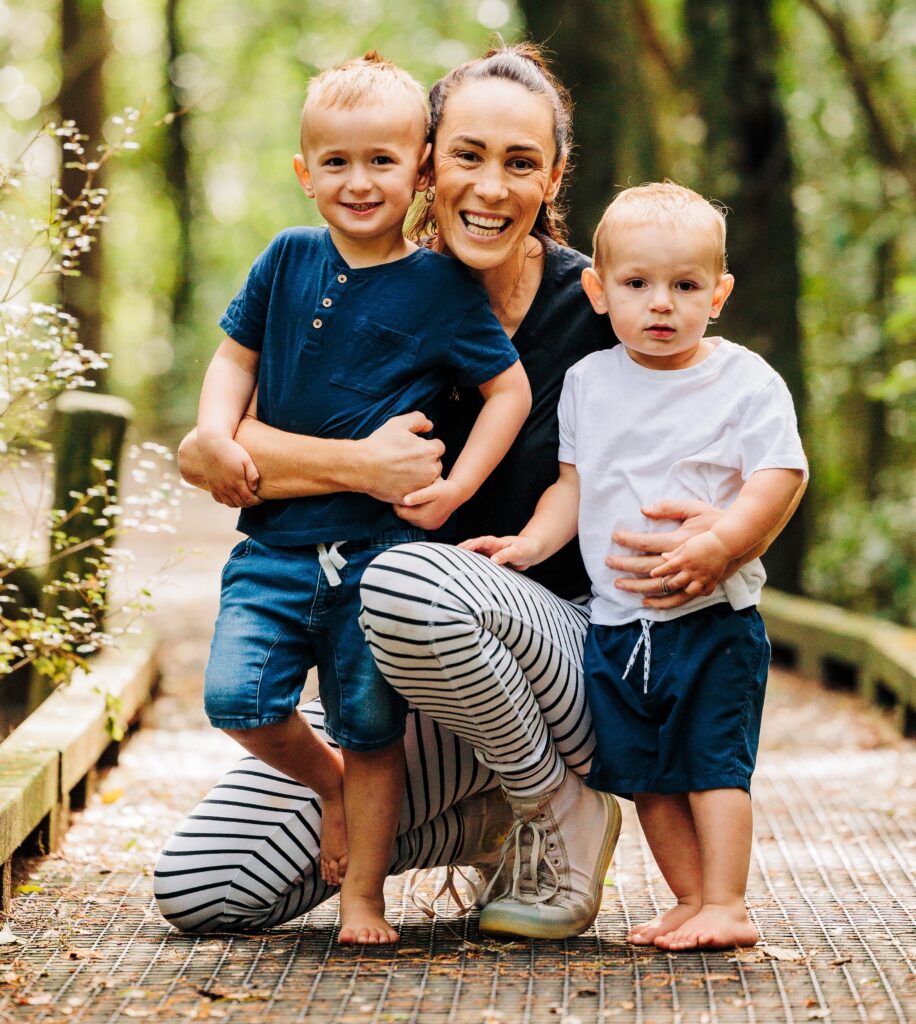 Many thanks to Lynda for her bravery and honesty in sharing her story. Lynda is from Waipapa Taumata Rau, The University of Auckland, Aotearoa New Zealand and her PhD is an autoethnography, "Did I jump or was I pushed?"