Featured artist: Jem Clancy
14 February 2022
art
artist
Jem is a dancer and an artist from Leeds. She is autistic and has a passion for inclusive dance and inclusive art. Here, in her own words, she tells Shaping Our Lives what matters to her. If you're interested in arts, culture and campaigns from people from seldom heard and diverse communities, sign up to our monthly arts bulletin Hear Me Out.
I have autism, and other things that can be hard and also brilliant. I like art because it's where the brilliant can be free.
I have always made art. I feel much more comfortable talking through art and dance.
I don't remember a time I wasn't dancing or making something it is very important to me. I sometimes talk about it being as important as air, because it really feels like that to me, like they are not just hobbies but they are who I am and how I make sense of the world and speak to it.
My art means to me freedom, identity, connection and voices. My favourite thing is working with others and finding ways to share their stories in a unique way. I am really happy doing that.
I love dance so much. I am fascinated by the infinite possibility of movement and the uniqueness every body holds within them.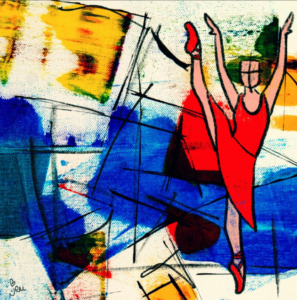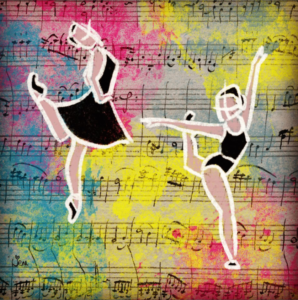 Inclusion is very important to me and something I want in all my life, not just art. I try my best to make opportunities to advocate as much as I can. All bodies, brains and people are beautiful and valuable. That's what I am thinking about in my dancing and art, how to show that. I am this week (February 2022) doing a sharing of my work at an art gallery and it is such an opportunity, like of dreams! I was very determined right from the start I wanted to invite others like me to collaborate so it became like our opportunity, not just mine.
'Inclusive dance' or simply inclusion as we know it today didn't exist when I was growing up. But I did experience acceptance, kindness and opportunities to try and those experiences have stayed with me and motivate me. It was also really hard because all the responsibility was on me to learn to adapt and essentially change myself to fit in to situations and opportunities that arose. That experience though I am grateful for because it means I never take anything for granted and I think it makes me really resilient and good at problem solving and working with others.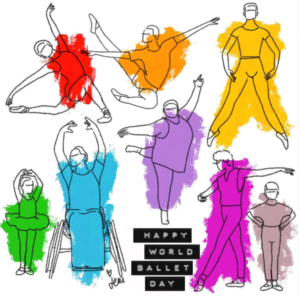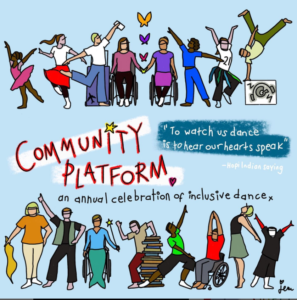 For a long time my dance and art was just something I did for me. Becoming an adult I moved into supporting others to dance and make art and now I feel so grateful that I am sharing my dance and art. So I guess I would really like people to know it is never too late and to never give up. It is hard, really hard sometimes, but the rewards are immense and I hope, really hope, that things are changing. I really hope that my art exhibition this week and all my art will contribute to that in a small way by making people and stories visible.
I think when you are seen and heard, you start to be understood and when you are understood the change can start to happen. And eventually it will no longer be the responsibility of the disabled person, or person marginalised or excluded for whatever reason to fight on their own anymore.
Jem's art can be found on Instagram on @othergirlart. Thank you so much to Jem for sharing her story and her art with us!